Depending on the type of paving you choose for your driveway or patio, it can either increase or reduce the type of laying options that are available. Look through our detailed guide to learn about the different types of laying patterns for paving.
In the UK, there is multiple paving manufacturers available but the best known and most established paving manufacturer is Marshalls. Of course, there are other quality manufacturers such as Tobermore, Bradstone and Barleystone.
However, each of them use very similar products which means the laying patterns you can use will be the same regardless of the manufacturer of the product.

WHAT ARE THE DIFFERENT TYPES OF BLOCK PAVING PATTERNS?
When it comes to block paving patterns, it can vary depending on the actually type of paving that is used. However, for standard block paving the most common type ensures that they lock together when installed. Hence the term, interlock paving.
HERRINGBONE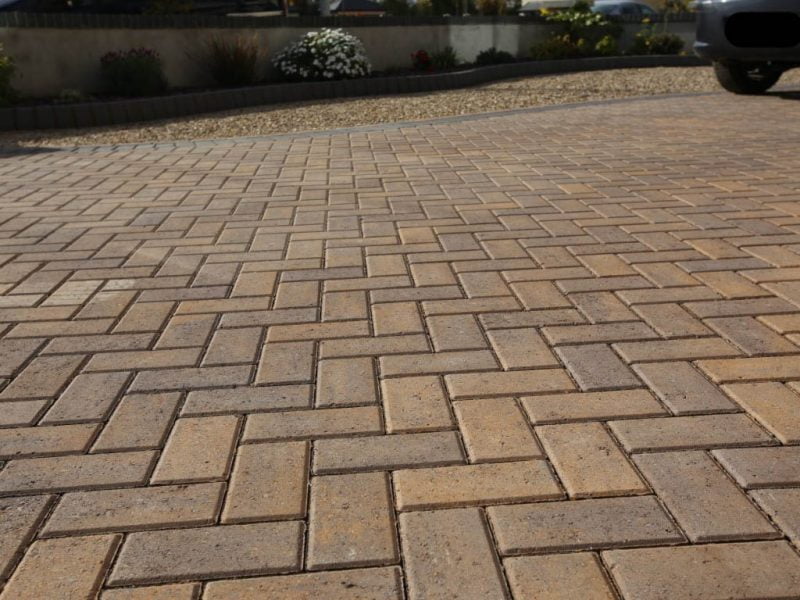 Herringbone is the most common style of block paving that most customers would recognise on a driveway. It is laid either in a 45 degree pattern or a 90 degree pattern which is squared off the house.
Herringbone paving is generally laid using standard block paving 200 x 100 which has 2 protruding lines as spacers on it. When laid in a herringbone pattern, these protruding lines allow for them to interlock and leave space for a kiln dried sand to be brushed into the joint.
Once the joints have been sanded, the herringbone paving is then compacted to lock them in place with the joints topped up again to finish it off.
Here at Co-Operative Contractors LTD we provide an excellent for laying block paving in Essex with other tradesmen outside of Essex laying block paving in Canterbury and block paving in Stockport.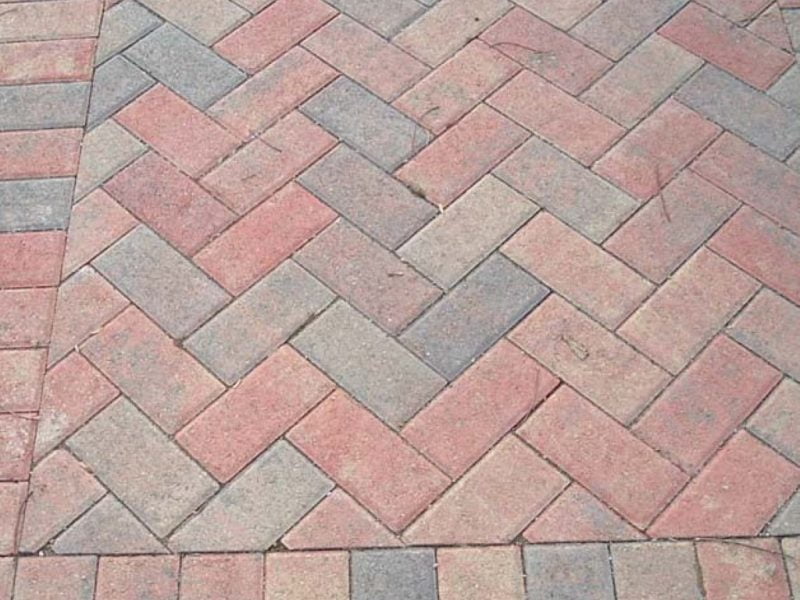 STRETCHER BOND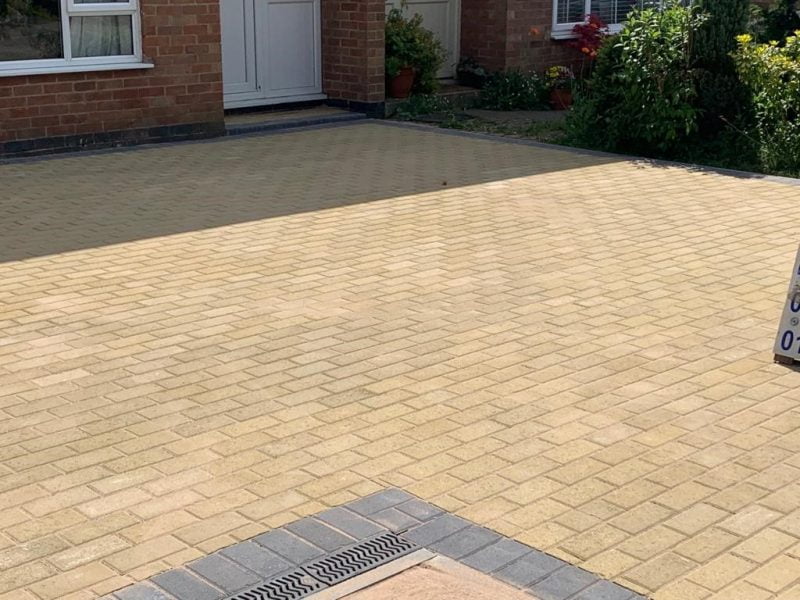 Another common method of laying block paving is using the stretcher bond pattern where the paving is offset so it lays half to half in order to lock in together.
You will most commonly see this type of laying pattern on a patio or pathway, rarely on a driveway. The main reason for that is the interlocking effect is not as strong when laid in stretcher vs herringbone.
Stretcher bond does have its advantages especially on narrow or smaller areas where you can square things off easily or if herringbone was inserted, would require significant cutting which would impact the strength of the finished paving.
TEGULA PAVING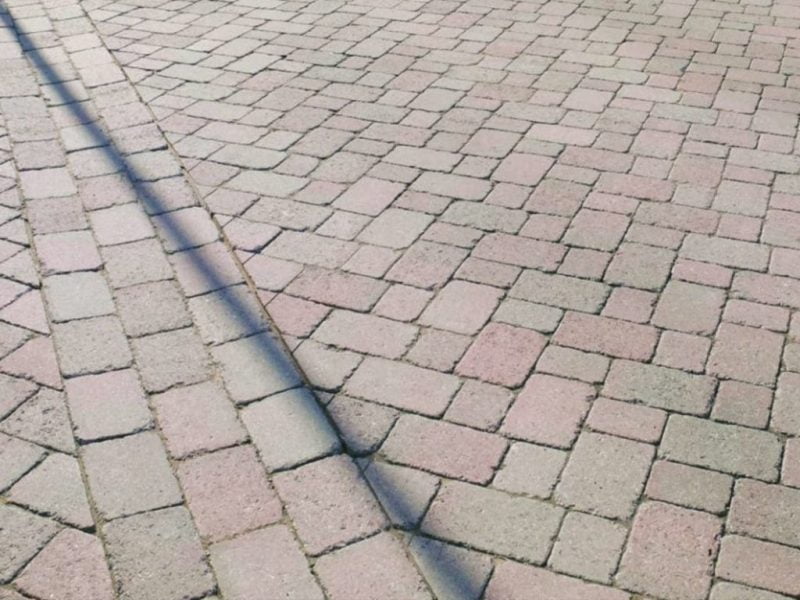 Tegula paving is laid in a variety of styles but is very dependent on the sizes you will be using. Tegula paving comes in 3 different sizes, generally referred to as small, medium and large.
It is designed originally to be laid using all 3 sizes but sometimes you can see it being laid using 2 sizes or just 1 large size.
The above pictured is done by using 2 sizes, large and small, and is laid in a variation of the herringbone pattern.
Most customers prefer the more traditional style to Tegula which is when its laid using 3 sizes in straight offset line like below.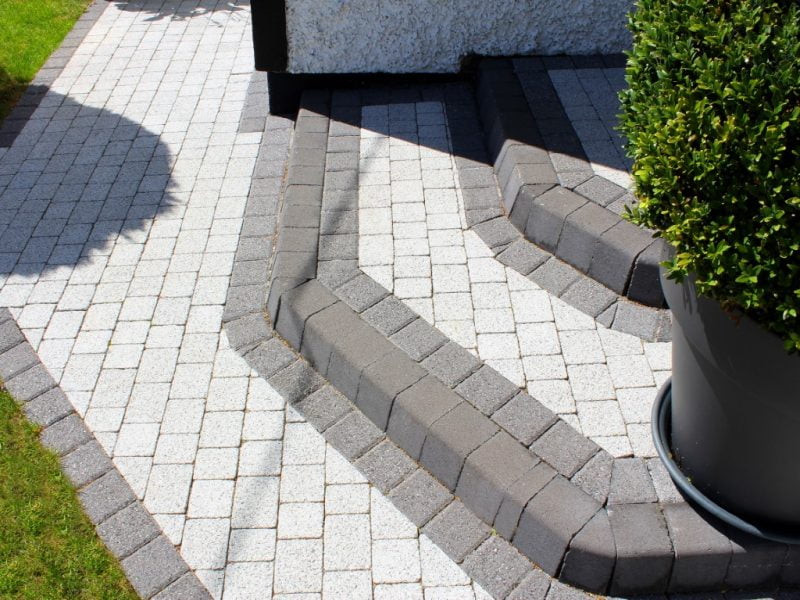 PERMEABLE PAVING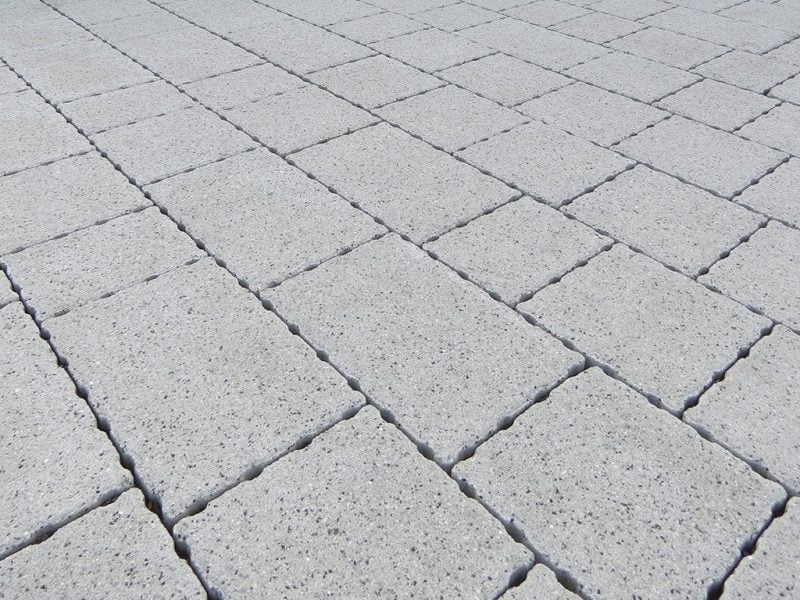 Permeable paving is used on areas where water is or will be an issue. Permeable pavers are available in the same variety of styles as standard block paving and Tegula paving.
The colours are the same as well however the edging of permeable is quite different as they are designed to keep a wide spacer to allow water to easily penetrate to the permeable base foundation underneath.
They are slightly more expensive standard versions, for example, permeable block paving will cost a little more than Marshalls Driveline which is the equivalent style.
COBBLESTONE PAVING

Cobblestone paving is available in 2 different styles. The first is the natural cobblestones which is made up of cut granite stone. This is an excellent choice for colour retention and durability but it is significantly more expensive.
The other option is manufactured cobblestones which are made using concrete and mixing in granite stone into the mix. They are equally as durable but the colour retention is not quite as strong.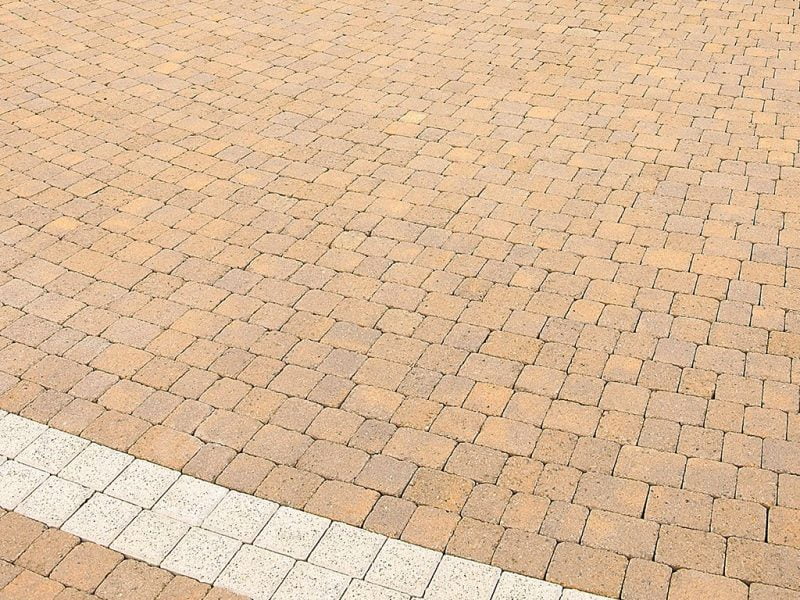 MOST COMMON PAVING COLOURS
Here is a look at the most common types of paving colours that is available. Some styles have a couple of colours more and others a couple less.
However, if you are unsure over what type of colour will suit the most, we do provide colour samples during our free quotations to help you choose.