Resin Bound Driveway Contractors Latchingdon
Specialists at installing resin bonded and resin bound surfaces in the Latchingdon area in Essex. Resin bound is one of the most durable and effective surfacing choices for a driveway or patio area.
Co-Operative Contractors LTD can lay resin bound and resin bonded surfaces for driveways, pathways, garden paths, patios and other general hard standing surfaces.
We can offer you a range of chip type finishes to suit your residence including custom tailored patterns and borders to complement the area.
Our resin specialists can go through the various choices with you and provide samples of the various stone finishes to help you pick an option to suit your home in Latchingdon.
Why not call the team at Co-Operative Contractors LTD for to schedule a FREE estimate for a new driveway or patio in Latchingdon. Unbeatable prices!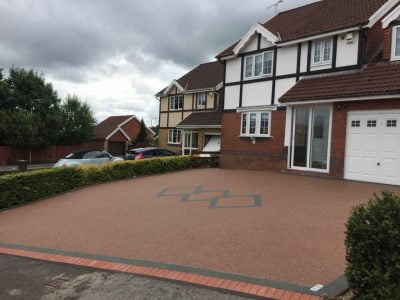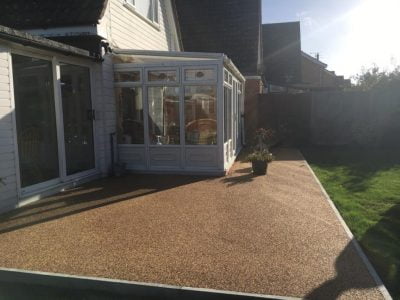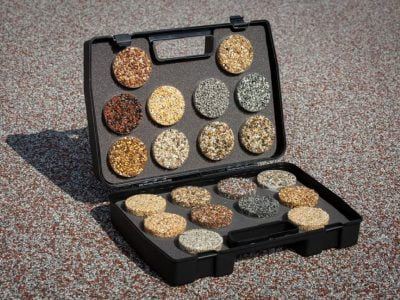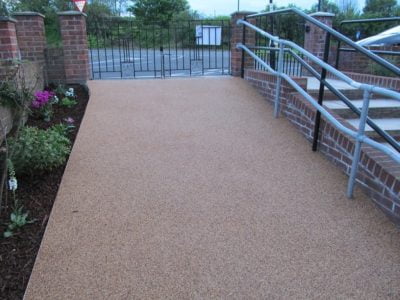 RESIN DRIVEWAY INSTALLERS FOR LATCHINGDON, ESSEX

Resin bound surfacing is created by using stone chip which is encapsulated in a clear resin and applied to a solid base like concrete. ( Can be applied to compacted stone for example around Tree's to allow water to permeate through ).
For light use, the resin bound surface is applied to approx 12-15mm depth and for vehicle use the depth is increased to 15-20mm. With this system the finish is troweled and thus providing a smooth finish.
Can be used to resurface an existing tarmac or concrete surface as well which will save you a lot of money on larger driveways! Anti slip, very durable, decorative choices include custom resin driveway bordering and wide range of pattern choices.
Resin bound surfacing for driveways or patios has become a fairly popular option for customers looking for a long term and durable finish due to its durability and range of colour finishes.
Resin driveways are laid on top of an existing base with a uPVC bonding agent and a chip finish. The chip finish can be decided from the samples we provide to help you find an option which suits your home.
We provide other choices for new driveways including block paving and tarmac driveways in Latchingdon.
100% RECOMMENDED INSTALLERS
We provide a comprehensive resin laying service which is aimed at delivering affordable yet quality installations. We can install resin driveways in Latchingdon and all the surrounding areas.
We can provide references and examples of previous resin driveway installations for you to view along with testimonials of our customers in Latchingdon, Essex.
Not sure if you want a resin driveway? Make sure to visit our inspirational driveway ideas to learn more on the various choices available.
Book A Free Estimate
Get A Free No Obligation Quote
WHAT TYPE OF RESIN SERVICES DO WE PROVIDE IN LATCHINGDON?
RESIN BOUND
RESIN BOND
RESURFACING
RESIN DRIVEWAYS
RESIN PATIOS
PAVED APRONS
BESPOKE BORDERS
TARMAC BASE
CONCRETE BASES
PERMEABLE TARMAC BASE