Gravel Driveway Contractors Witham
Gravel stone driveways in Witham are the most affordable option for replacing your old driveway with a new styled driveway. We specialise at installing permeable and custom gravel driveways.
Our gravel colour choices include natural stone, slate gravel, gold gravel, autumn mix along with options on various types of edging and borders to contain the permeable gravel driveway.
During our FREE quote, we can provide you with samples on the different types of options available for a gravel stone driveway and provide you with ideas on how to maximise the area.
Why not call the team at Co-Operative Contractors LTD for to schedule a FREE estimate for a new driveway or patio in Witham. Unbeatable prices!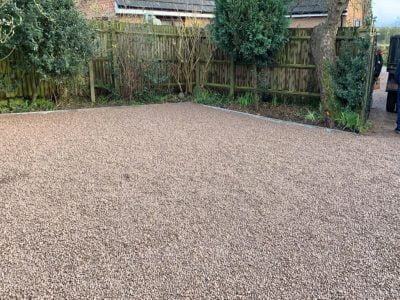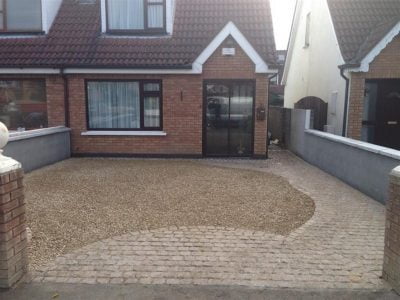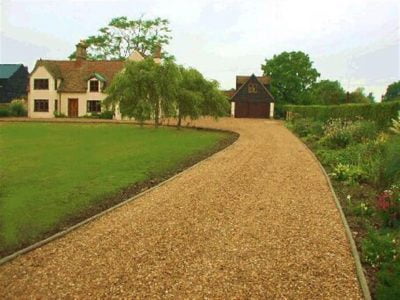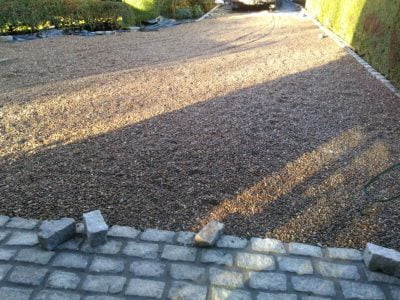 LAYING GRAVEL DRIVEWAYS IN WITHAM, ESSEX
A gravel driveway in Witham will suit any type of a home provided you make some small adjustments to the overall finish of the driveway. For example, larger gravel driveways should have a mix of stone colours to stop it being too plain.
On smaller driveway areas such as terraced houses, we recommend a nice paved edging around it with a nice paved entrance to the area. This can create a beautiful entrance for your residence at a very affordable cost.
Another feature is getting a paved or slabbed pathway through the gravel to allow ease of access if you are walking through the gravel driveway.
We provide other choices for new driveways including tar and chip driveways and driveway paving in Witham.
100% RECOMMENDED INSTALLERS
Co-Operative Contractors provide a comprehensive gravel installation service which is aimed at delivering affordable yet quality installations. We install gravel driveways throughout Witham and all the surrounding areas.
We can provide references and examples of previous gravel driveway installations for you to view along with testimonials of our customers in Witham, Essex.
Not sure if you want a gravel driveway? Make sure to visit our inspirational driveway ideas to learn more on the various choices available.
Book A Free Estimate
Get A Free No Obligation Quote
WHAT TYPE OF GRAVEL INSTALLATIONS DO YOU DO IN WITHAM?
NEW DRIVEWAYS
PERMEABLE DRIVEWAYS
LOW MAINTENANCE GARDENS
GRAVEL PATIOS
PRIVATE ROADWAYS
SHARED DRIVEWAYS
LANEWAYS
BESPOKE BORDERS
GRANITE CHIP
AUTUMN MIX
COTSWOLD STONE
NATURAL STONE