Tarmac Driveway Specialists Southend on Sea
We have built an outstanding reputation as tarmac contractors for Southend-on-Sea in Essex. We can lay tarmac driveways, asphalt, red tarmac and permeable tarmac at homes throughout the Southend-on-Sea region.
With other choices available including paved aprons, machine and hand laid kerbing, granite edging, drainage systems and more.
As tarmac laying experts that service all the areas around Southend-on-Sea, we own all our machinery and train our team to ensure each job is done on time and on budget.
When you need a new tarmac driveway installed in Southend-on-Sea, asphalt, red tarmac or resurfacing done, give the team at Co-Operative Contractors LTD a call in Southend-on-Sea to book a FREE no obligation estimate.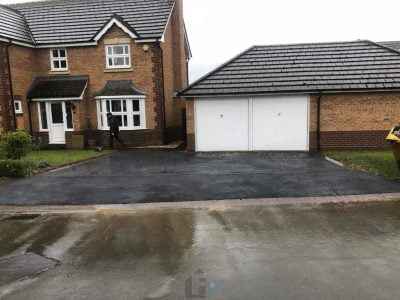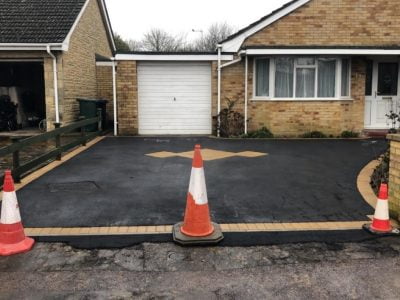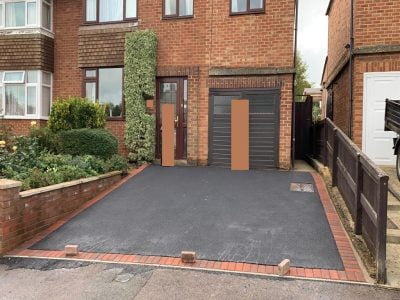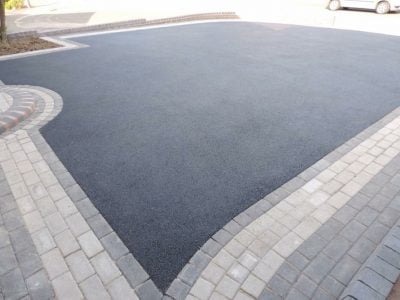 TARMAC DRIVEWAY INSTALLERS FOR SOUTHEND ON SEA, ESSEX

Our driveway installers in Southend often get asked what are the different types of tarmac and why is there so many choices, lets look at some of the most common options.
Hot Rolled Asphalt
Hot Rolled Asphalt (HRA) is one of the more traditional styled type of laying a driveway. Bonded using a bitumen and mixed with a fine aggregate. The finish can vary depending on the size of chip chosen with the most popular being the 6-10mm hot rolled asphalt finish.
Stone Mastic Asphalt
Stone Mastic Asphalt or more commonly referred to as SMA tarmac, has the benefit of being 100% recyclable. Used mostly on driveways and low traffic areas as it is a much finer finish bordering nearly on a sand aggregate which is bonded with bitumen. This choice is our most popular for customers.
Bitumen Macadam
This type of surfacing is most popular on private roadways, farms or on larger driveways that will be seeing regular traffic from heavy goods vehicles. Its process is done using 2 to 3 layers with a base course first.
This base course is designed to carry the brunt of the weight so it is normally very coarse. It is further finished with a binder course and / or wearing course. For a large driveway, we would put down the wearing course as the finishing course at a 10mm mix.
Not only do we provide outstanding tarmac services, we have excellent paving contractors for Southend on Sea and resin bound installers for Southend on Sea too!
100% RECOMMENDED INSTALLERS
Co-Operative Contractors provide a comprehensive tarmac and asphalt laying service which is aimed at delivering affordable yet quality installations. We can install tarmac driveways in Southend on Sea and all the surrounding areas.
We can provide references and examples of previous tarmac installations for you to view along with testimonials of our customers in Southend-on-Sea, Essex.
Not sure if you want a tarmac driveway? Make sure to visit our inspirational driveway ideas to learn more on the various choices available.
Book A Free Estimate
Get A Free No Obligation Quote
WHAT TYPE OF TARMAC SERVICES DO WE PROVIDE IN SOUTHEND-ON-SEA?
TARMAC DRIVEWAYS
RED TARMAC
ASPHALT
SMA TARMAC
DRAINAGE SYSTEMS
BRICK PAVED BORDERS
PAVED APRONS
RESURFACING
BASE TARMAC
WEARING COURSES
TOPPING COURSES
PERMEABLE TARMAC